OptiBiotix Health is developing a range of compounds which modify the human microbiome (the collective genome of the microbes in the body) to prevent and manage human disease.
This targets a global market of strategic interest to pharma, food, health, and wellbeing companies, which is forecast to become one of the world's fastest growth areas.
This is a substantial opportunity in an emerging market fashioned by new research into the human microbiome which has created a unique window of opportunity for compounds which can modify the human microbiome and bring specific health benefits.
OptiBiotix products are designed to improve consumer health and wellbeing and support the prevention and management of chronic lifestyle disorders (hypercholesterolemia, obesity and diabetes). These markets have enormous potential driven by macro environmental factors, including an ageing population, rising medical costs, a public health policy shift towards disease prevention and consumer trends towards healthier lifestyles, better nutrition and self help.
OptiBiotix is at the leading edge of this evolving field and with its validated technology platforms is well positioned to exploit increasing public, political and investor interest in this field
There is a continuing increase in awareness and understanding of the microbiome from both consumers and media.
This has led to growth forecasts for the human microbiome Market of a CAGR of 22.3% (Markets and Markets) with commentators describing the opportunities open to microbiome companies as being in the region of trillion dollars.
OptiBiotix believes that the growing amount of research showing the role of the microbiome in human health market opportunities within the microbiome will continue to increase.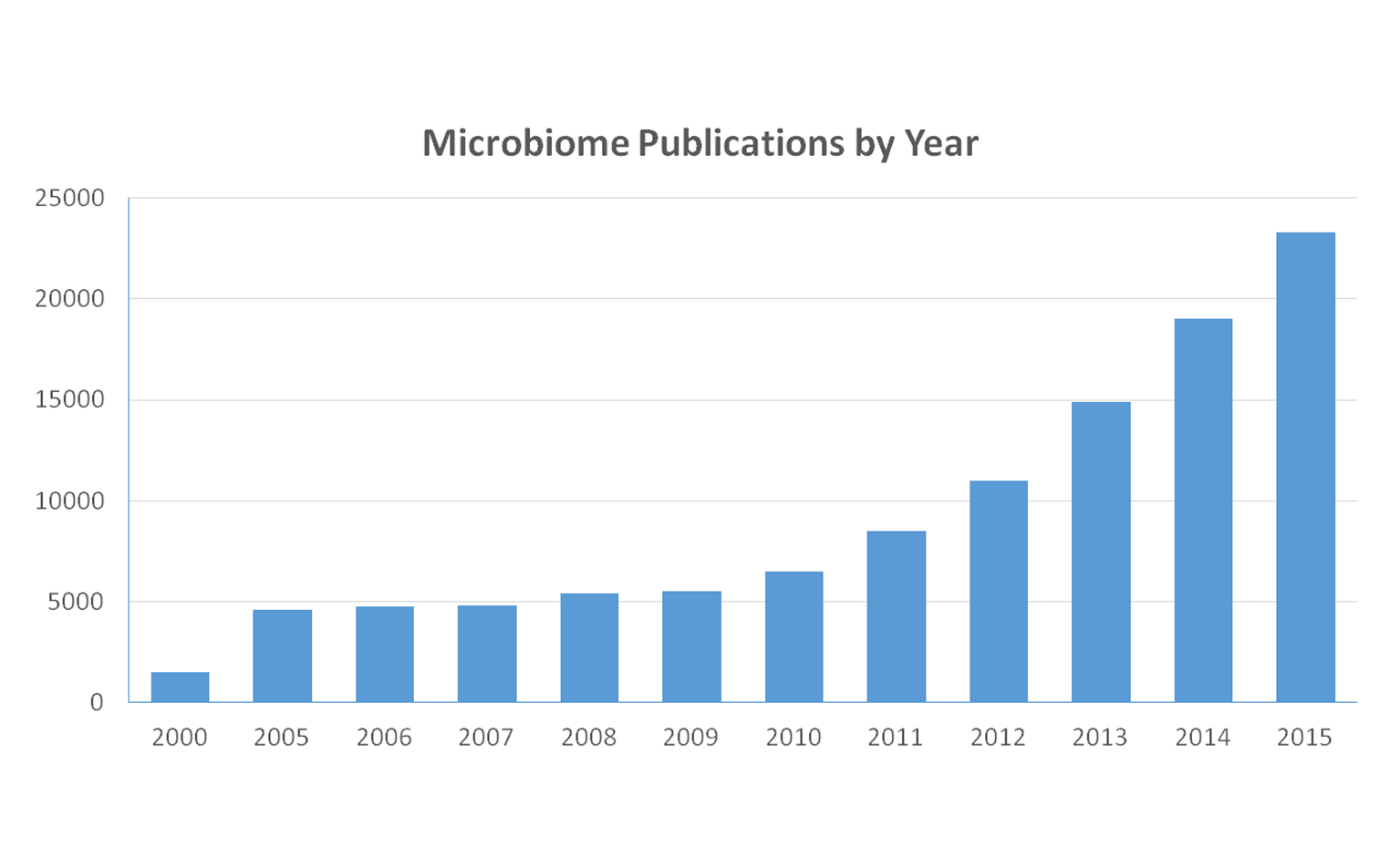 Increasing Public Profile
Increasing scientific recognition of the role of the human microbiome in health and the potential to develop products to modify the human microbiome for the prevention, management, and treatment of human disease has fuelled interest in this field.
Awareness of the microbiome has increased rapidly with high profile TV and radio programs (e.g Mark Porter Radio 4, 18 March 2015) and publications in scientific and business journals. These include Nature the Economist, Fortune, and Wall Street Journal.
Increasing Consumer Understanding
As a consequence, public knowledge and awareness of the role of how bacteria impact positively on health has grown, with an increasing frequency and profile of the publications in mainstream media.
OptiBiotix anticipates an increasing number of academic publications in the next 12 months of its own research and other research groups. With increasing scientific corroboration of the role of the human microbiome in health, OptiBiotix believes this sector will continue to attract news interest which will increase investor awareness and understanding.