Our Commercial Strategy is founded on a strong scientific approach to target large markets with unmet needs, delivered by working in partnership.
Products aimed at large (>£100m), growing markets
Market focussed R&D
Large Markets with unmet needs
All activities underpinned by scientific approach
Research & Development
Working with world leaders in their field and supported by Scientific Advisory board
Partner with food,
health and well being companies
Commercial Strategy
Collaborative partnerships (joint development and cost sharing) longer term recurring revenues via license agreements
Scalable business model and technology platforms
Scalable
Multiple diversification opportunities and combination applications from combining platforms
The business is structured in four divisions that creates the platform for growth and future corporate options.
Each of the divisions has potential to target a number of segments and market opportunities that could be scalable in their own right.
Where relevant, IP that is applicable across a number of applications is held centrally and licensed to the divisions.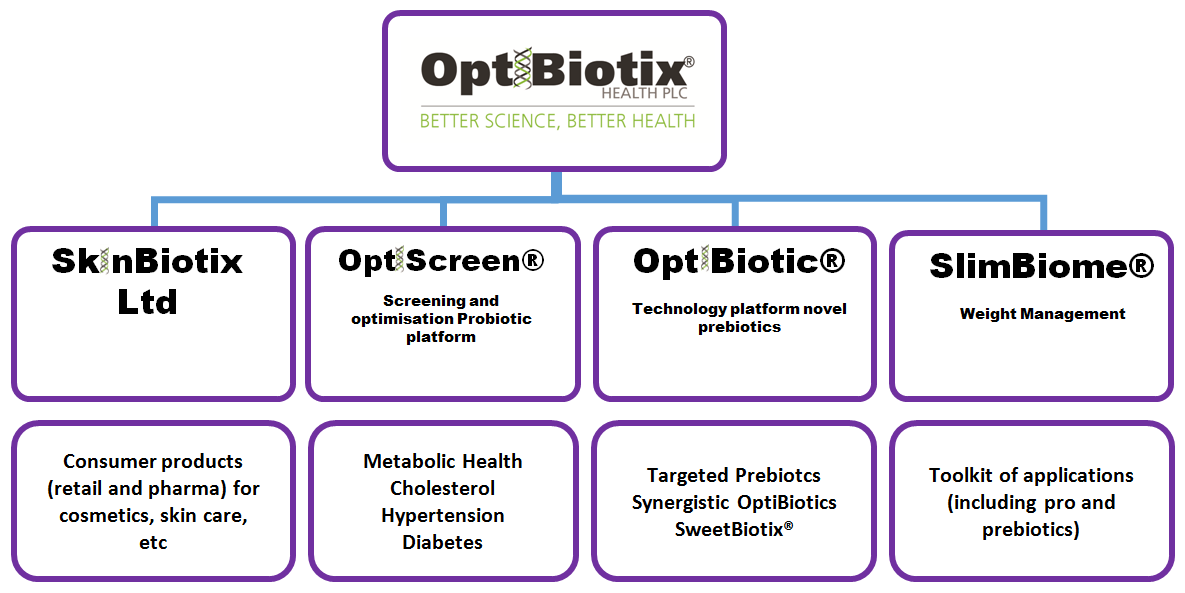 Progress across all Platforms
There has been sustained momentum across all platforms:
Increased R&D expenditure offset by joint development income
Substantive increase in IP portfolio

Five to 11 patents
Three to eight strain registrations
Three to seven trademarks

Commercial agreements in each platform